Routes is an exemplary tool that complements the
other functions with us.

With this function, can you see historical trips that have taken place, while at the same time you can plan your future trips.
You can therefore select all cars, or a specific car that will go to a certain address. Our system will then calculate the fastest route for your entire car fleet and can thus show you which car will arrive first.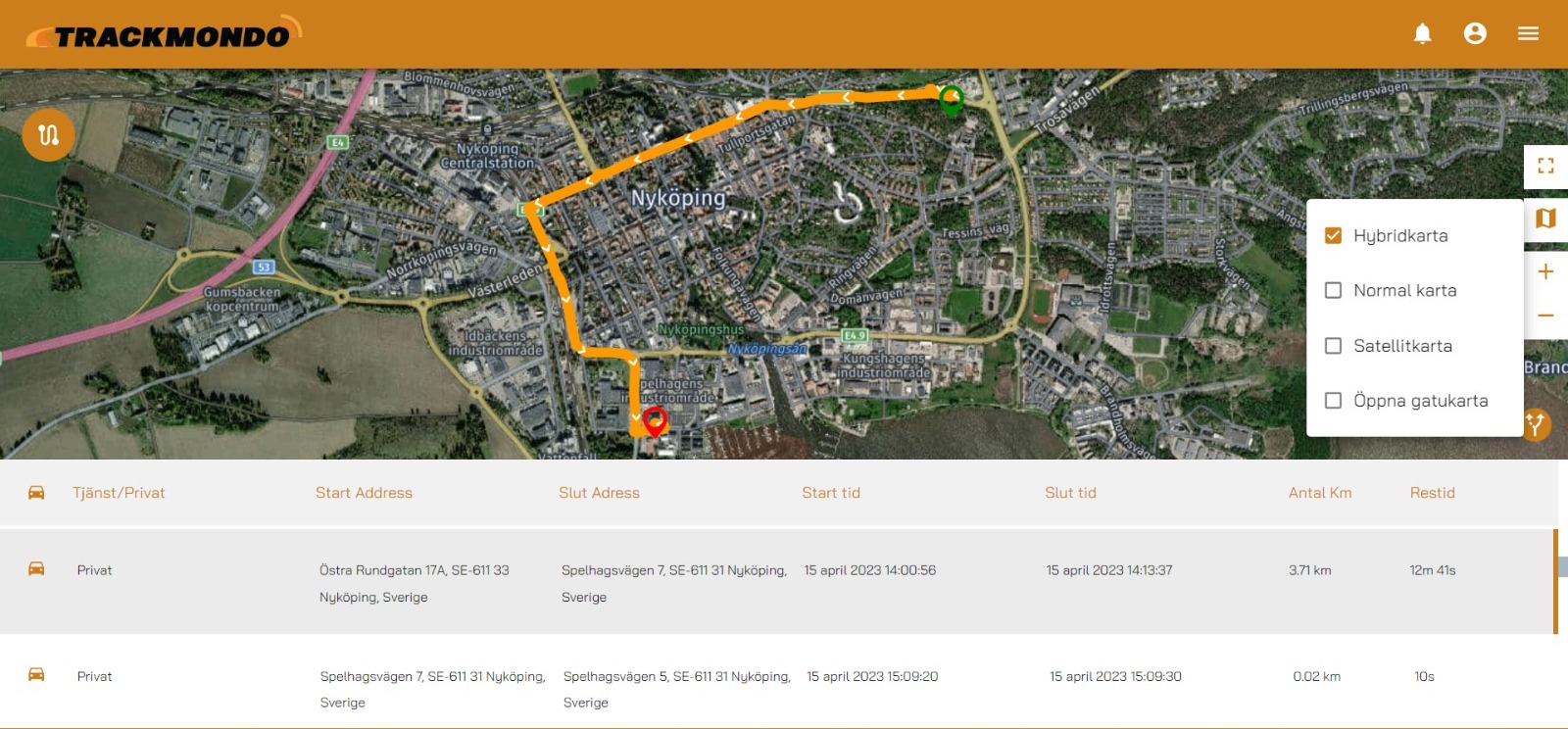 This can be good for
several reasons:

See completed routes backwards in time to streamline future routes
Review routes and plan the work day to see who is closest to a new assignment
Bid companies can plan their deliveries
Avoid possible delays towards the customer
We are sure that there is a much greater need for this function for several companies