Here can you see full statistics on your car fleet. You can choose whether you want to see the statistics for a specific car or if you want to see
everything for the entire car fleet.

This is a good feature that helps you keep track of driving behavior so you can decide for yourself if you want to improve it.
Then it's also a fun thing to see how much you use the car in the service or privately.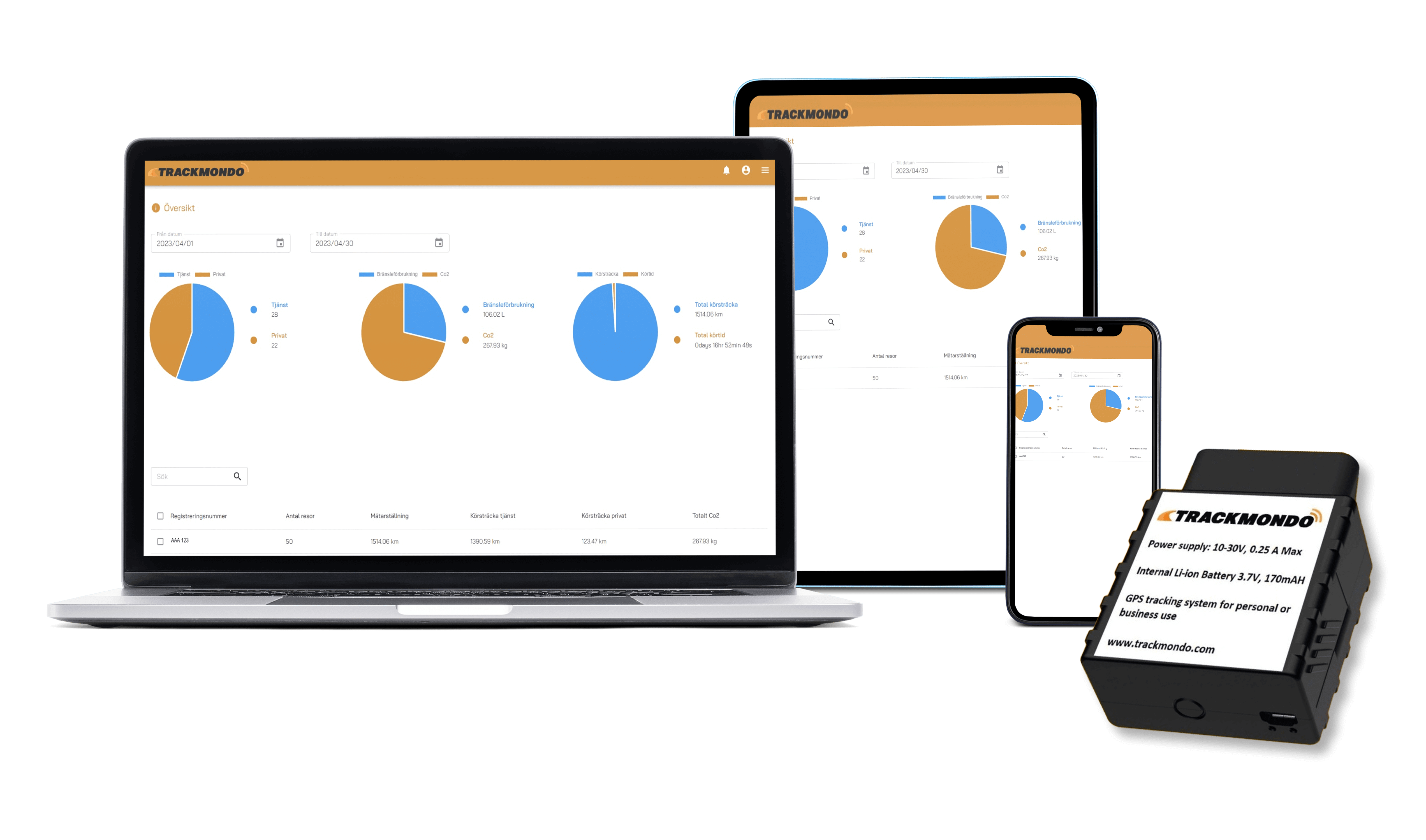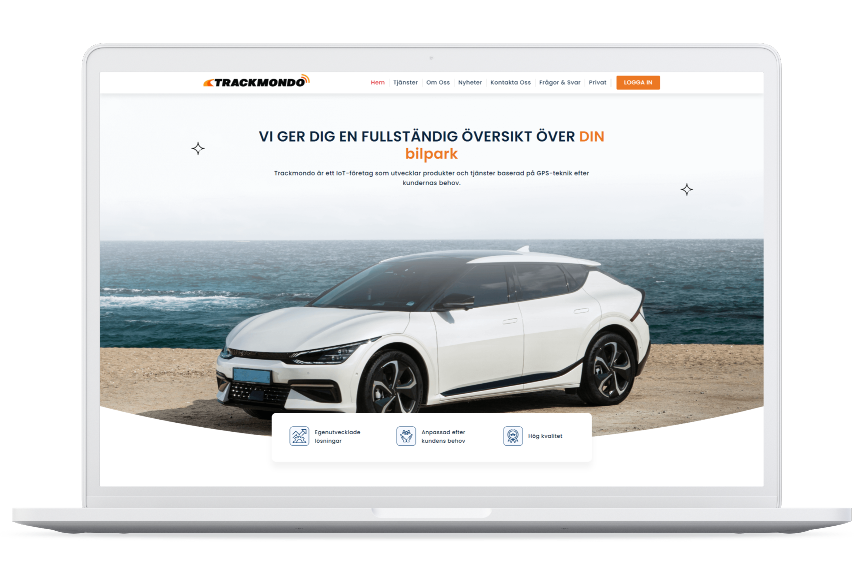 The administration gets a complete overview of
your car fleet statistics.

Here can you see statistics such as how many journeys your company cars have driven on business / private, fuel consumption, idle time, number of km, time, and carbon dioxide emissions. You can see the statistics overall for the entire car fleet or on an individual level specifically for each car.